Projects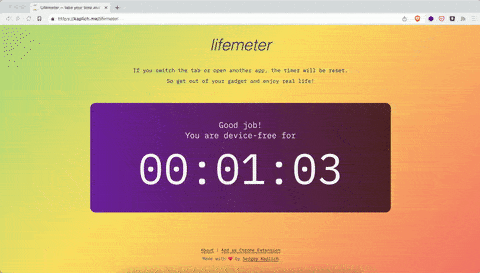 If you click a link, open another tab, or any app, the Lifemeter starts over again. So get away from the computer and take some time for yourself or your loved ones. Or just reflect for a while. You deserve it.
And the real world deserves you.
Lifemeter Page
|
Chrome Extension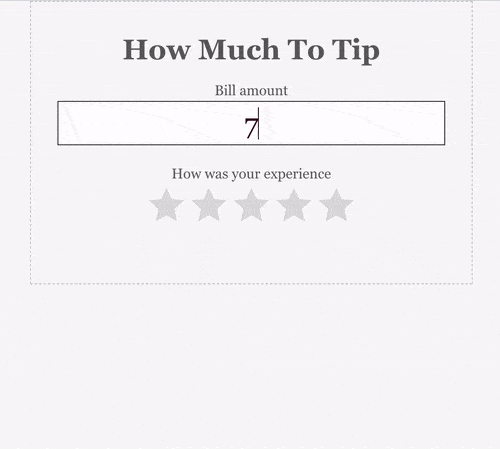 The story behind it is pretty simple: tip culture is so different in the US than in other parts of the world. So, to get rid of confusion, I created this project. Just add your bill amount and think about how you liked the experience at this place, and the app will help you to calculate tips. Easy.
Bonus tip (lol): you can add this website to your phone's home screen and launch it anytime you eat out. At least, this is how my wife and I use it whenever we visit a restaurant.
Visit How much to tip